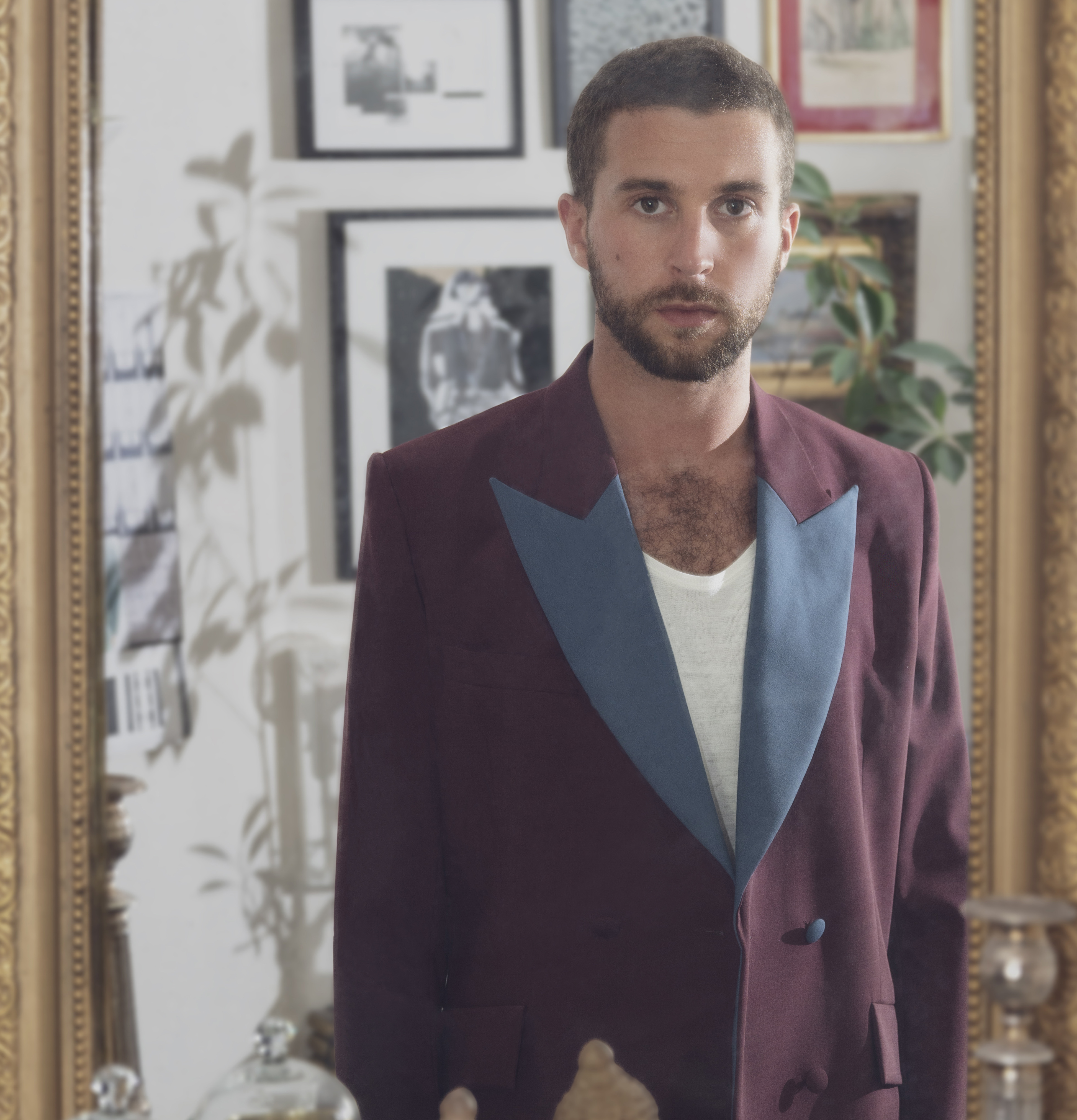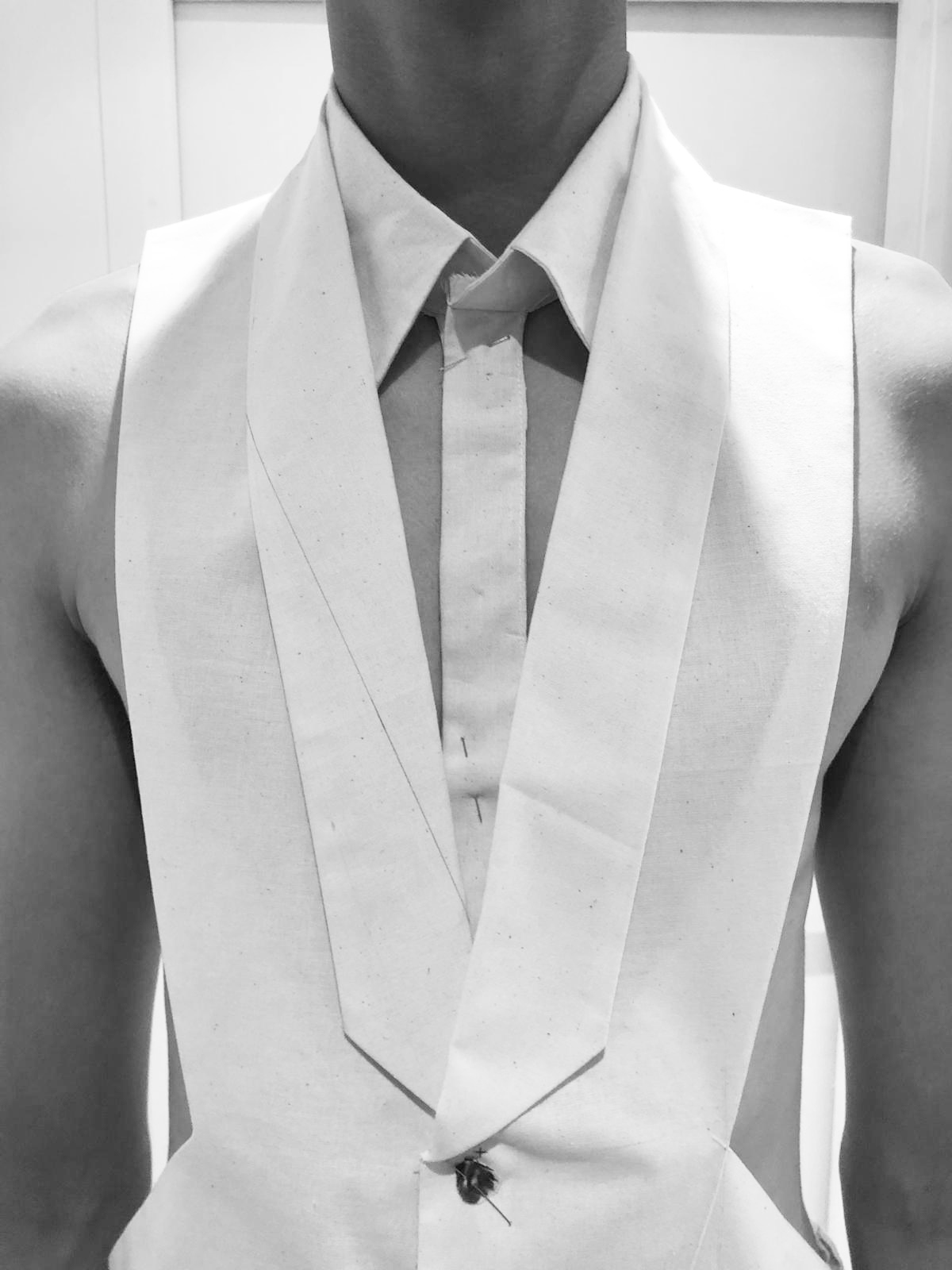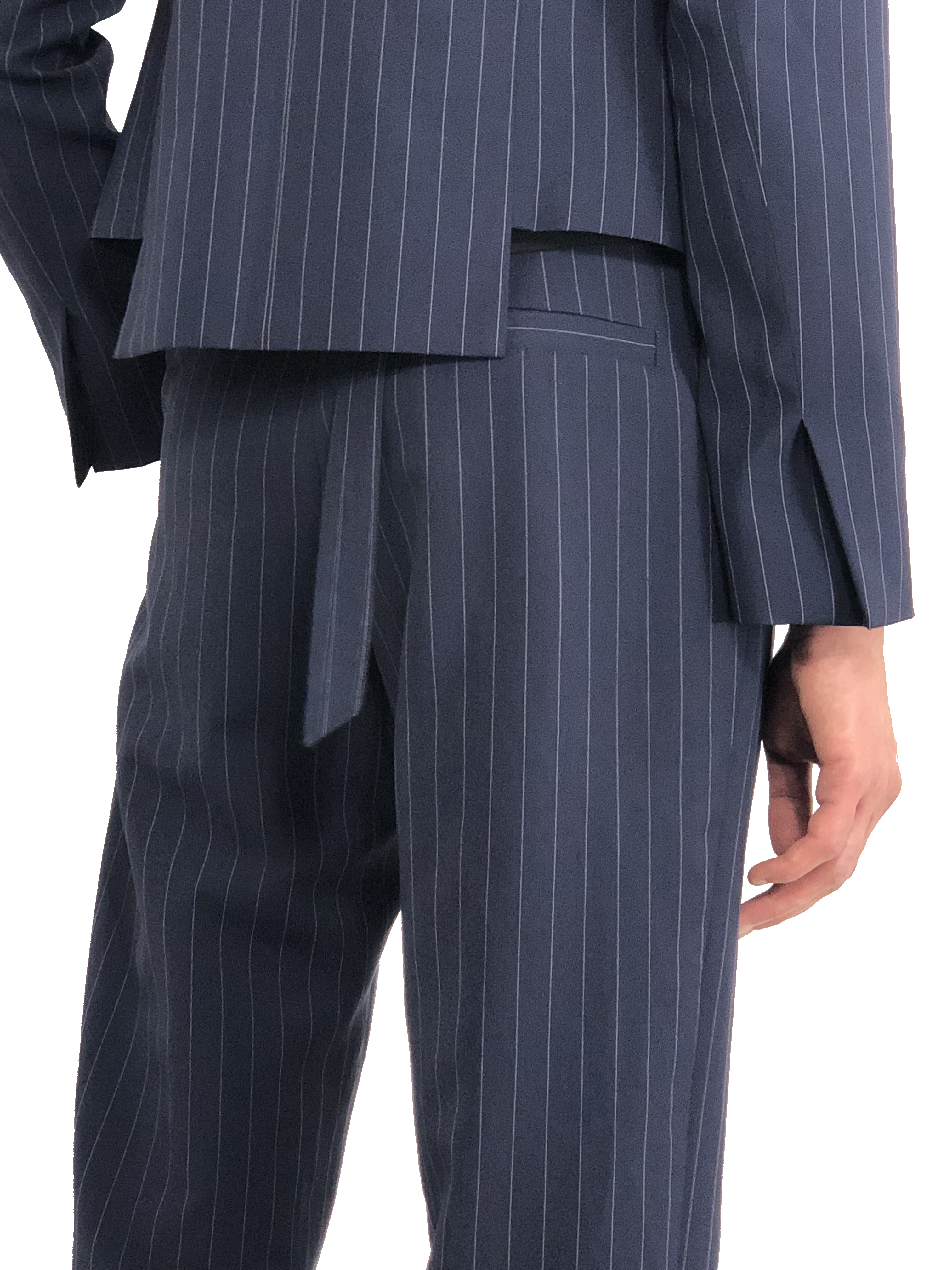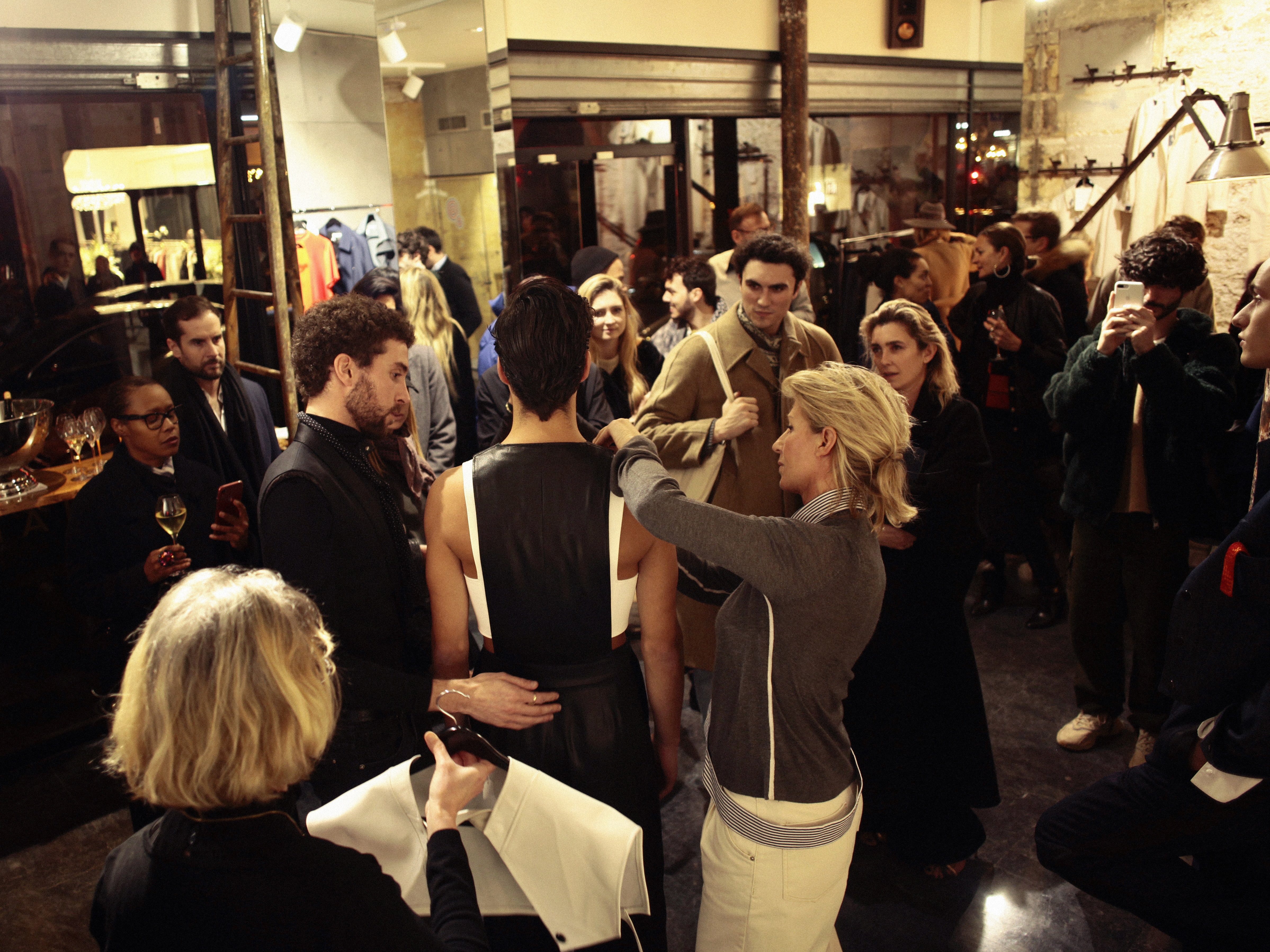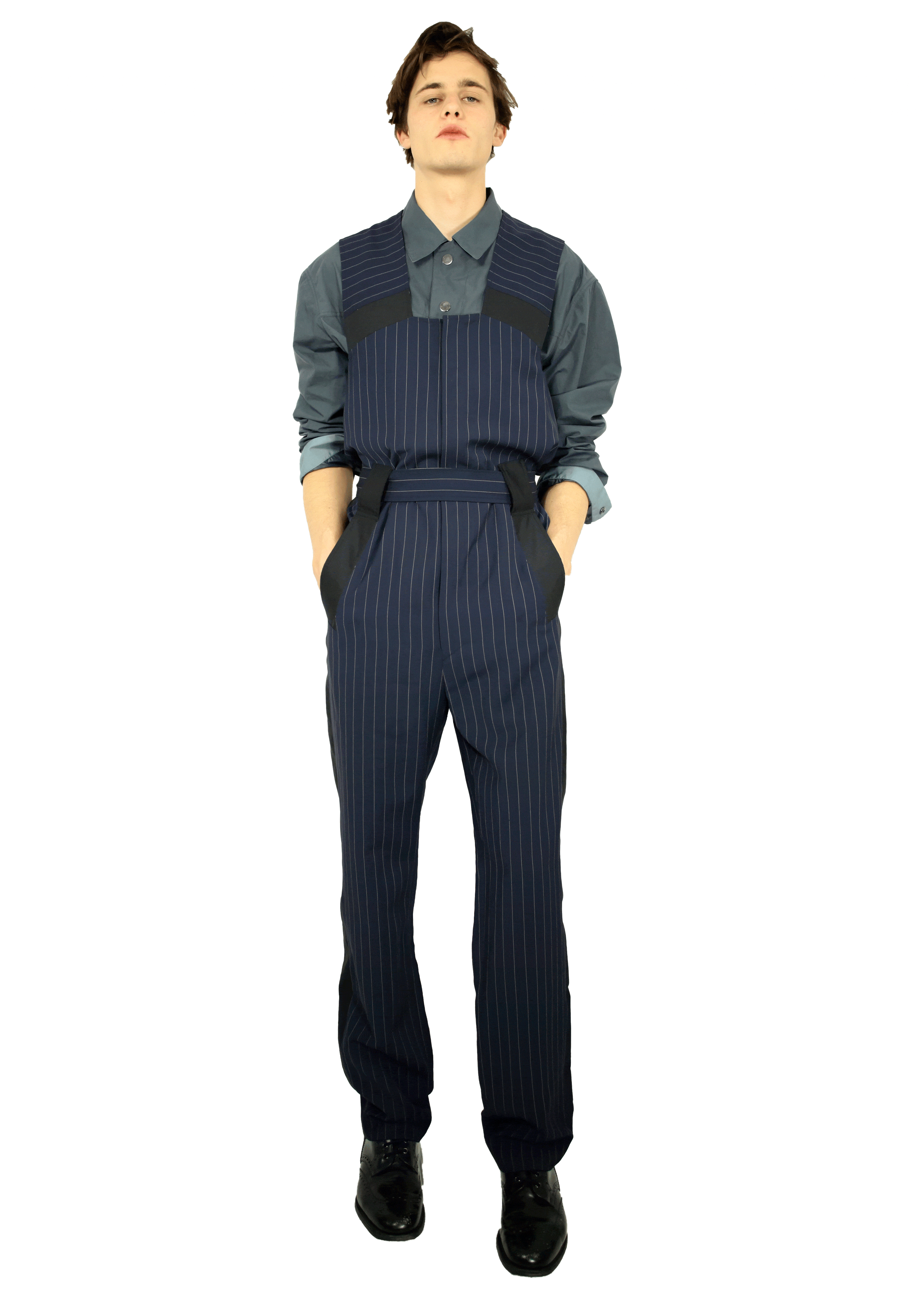 PIERRE-FRANÇOIS VALETTE LAUNCHED HIS BRAND IN PARIS IN 2020, AFTER TRAINING AT THE ECOLE DE LA CHAMBRE SYNDICALE DE LA COUTURE PARISIENNE, THE ISABEL MARANT STUDIO AND UNDERGOING SPECIFIC TRAINING AT THE MAISON SAINT LAURENT.
FOCUSING ON COUTURE WORK, CREATIVE APPROACH AND CRAFTSMANSHIP, THIS HIGH VOCATIONAL TRAINING, COMBINED WITH A PARTICULAR APPETITE FOR STORYTELLING AND FOR THE ARTS AND STAGE, IS THE FOUNDATION OF THE BRAND'S IDENTITY.
VALETTE STUDIO STRIVES FOR A FRESH REINTERPRETATION OF THE MEN'S WARDROBE WHILE RESPECTING A CLASSIC CONSTRUCTION, WHICH IT SOFTENS TO GIVE HIS SILHOUETTES A MORE CONTEMPORARY LOOK.
‍A COOL TAILORED SUIT.
EACH SEASON, TAILORING KNOW-HOW TAKES ON A WHOLE NEW MEANING, MODERNIZED BY ENHANCED PROPORTIONS AND GRAPHIC DIVERSIONS. PARTICULAR ATTENTION IS PAID TO THE MATERIALS USED, MANY OF WHICH HAVE A SUSTAINABLE DIMENSION AND CONTRIBUTE STYLISTICALLY TO EACH OF THE PIECES PROPOSED.
PIERRE-FRANÇOIS VALETTE IS COMMITTED TO THE TRANSMISSION OF KNOWLEDGE AND VALUES BOTH TRADITIONAL TECHNIQUES AND THE CRAFTSMEN WITH WHOM HE COLLABORATES.
VALETTE STUDIO TELLS COMPLETE STORIES AND ASSOCIATES A WHOLE SERIES OF ACCESSORIES WITH HIS READY-TO-WEAR.
ALWAYS IN A VERY CONTEMPORARY PERSPECTIVE, THE PIECES OF THE VALETTE STUDIO WARDROBE SEDUCE WOMEN AS MUCH AS MEN.
Style is the visible tip of something much greater.
TEAM
PIERRE-FRANÇOIS VALETTE, CREATOR & ARTISTIC DIRECTOR
BRUNO BARBIER, TECHNICAL DIRECTOR
THÉRÈSE DESROSIÈRES, DEVELOPMENT EMBROIDERY & KNITWEAR
‍FLORENCE LAMBLIN, DISTRIBUTION & DEVELOPMENT
WILLIAM LEGUEN, STYLIST & GRAPHISM
JEAN-BAPTISTE KALOYA, WEB & DIGITAL